Transportation
Airport Shuttle Bus
Mears Transportation can get you to and from the Orlando Airport. Book online and prepay (and save $4), or pay upon arrival. The attached coupon (PDF) provides links and details.
Car Rental
NTSA has arranged for the Hertz Company to be the official car rental agency for I/ITSEC, choose one of the booking options below.
Click here for a downloadable Rate and Information sheet.


Call Hertz at 1-800-654-2240 or 405-749-4434 or your nearest Hertz reservation center, your corporate travel department, or your travel agent and give the agent CV#04860012.


Click on the Hertz logo below to make your reservation online.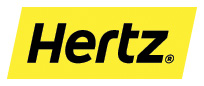 Rates are guaranteed from November 26 - December 13, 2019 subject to car availability. Government surcharges, taxes, tax reimbursement, title and license fee reimbursement and optional items such as refueling or additional driver fees, are extra. Advance reservations are (strongly) recommended. Minimum rental age is 20 (age differential for age 20-24 applies) . Standard rental conditions and qualifications qualify.
I/ITSEC Shuttle Bus Schedule for 2019
Monday, 2 December
7:00 AM – 7:00 PM
Hotels to/from OCCC
30-35 Minute Frequency


Tuesday, 3 December
7:00 AM – 7:00 PM
On Tuesday morning until 10:00, the primary destination will be the Hyatt Regency Hotel, Windermere Ballroom, for the Opening Ceremonies. Riders will only be taken to the Convention Center by special request after servicing the Hyatt Regency Hotel.
After 10:00, buses may drop at the OCCC.
30-35 Minute Frequency


Wednesday, 4 December
7:00 AM – 8:00 PM
Hotels to/from OCCC
30-35 Minute Frequency. No service between 11 AM and 3 PM.


Thursday, 5 December
7:00 AM – 6:00 PM
Hotels to/from OCCC
30-35 Minute Frequency
* No shuttle service to/from the Closing Banquet.
ROUTES: (Some of this information may adjust as we get closer to the conference.)
Red: Rosen Inn at Pointe Orlando, Rosen Plaza, Embassy Suites


Green: Hampton Inn, Homewood Suites, Hyatt Place Conv Ctr, Residence Inn, Springhill Suites, Extended Stay America


Yellow: DoubleTree Orlando at Sea World


WALKING HOTELS: Hyatt Regency, Hilton, Rosen Centre
To get from your hotel to the South Councourse of the OCCC, you have several choices of transportation
I/ITSEC will provide Shuttle Bus service to the properties listed above. (Schedules will be available at the hotels, and at the entrance to the conference registration area.)


Very reasonable Public Transportation is available on the I-Ride trolley bus along International Drive. Check http://www.iridetrolley.com or your hotel for schedules.


Your own or a rented vehicle. Limited parking available, $15.00 per passenger car per day. Pay for each re-entry. Oversized vehicles $25.00. Prices are subject to change.


Most of the hotels are within walking distance (wear comfortable shoes).