Keynote Speakers @ I/ITSEC 2017




(I/ITSEC 2018 Keynote Speakers will be posted mid-summer)



The I/ITSEC Opening Ceremonies are held on Tuesday 28 November in the Hyatt Regency Orlando Hotel, Regency Ballroom. The Opening Ceremonies Keynote presentations will follow the ceremonial opening and welcoming remarks from the 2017 Leadership.
Service Keynote: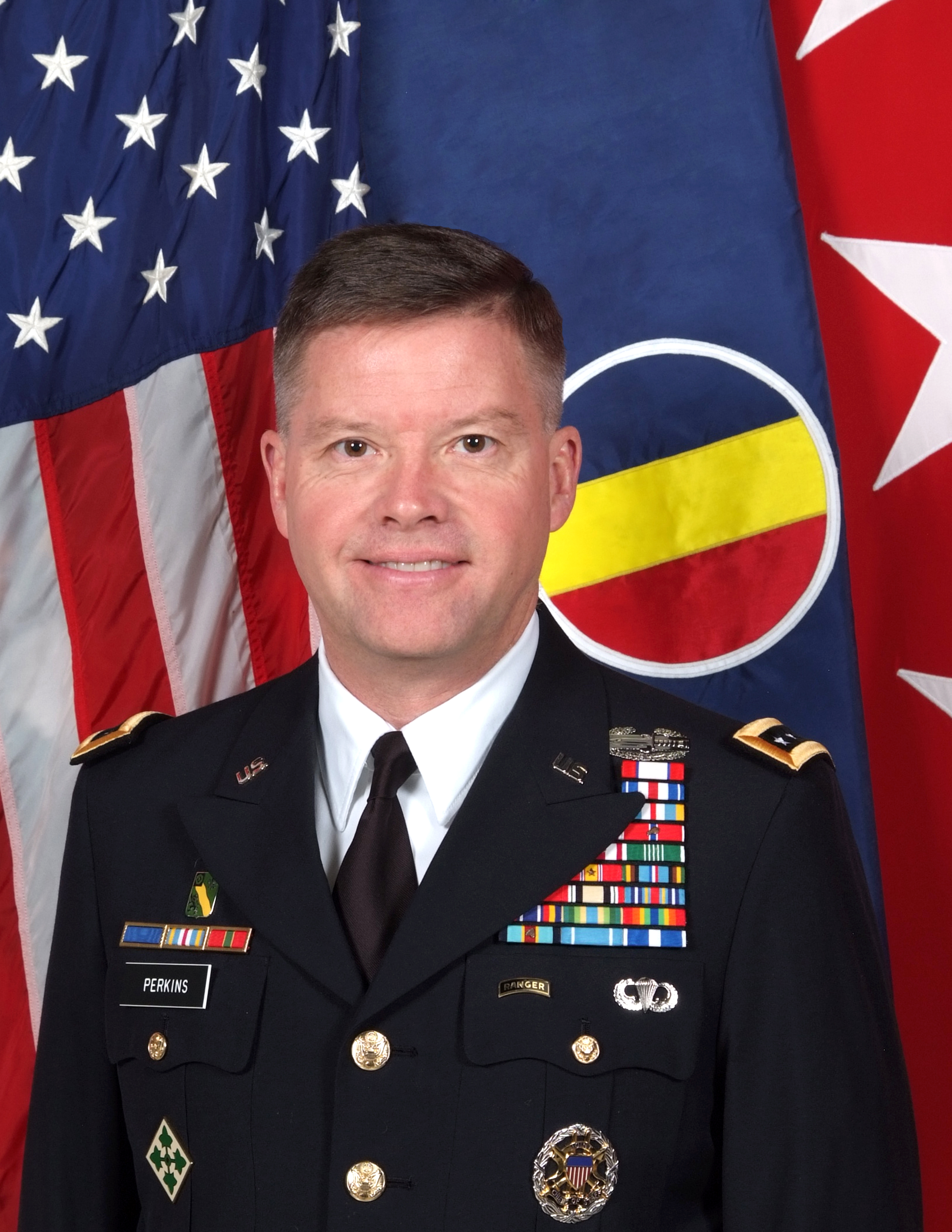 GEN David G. Perkins, USA
Commanding General, U.S. Army Training and Doctrine Command
General Perkins is responsible for selecting and recruiting every U.S. Army Soldier, training and educating Army professionals, and designing the future U.S. Army.

His numerous senior leadership positions include Special Assistant to the Speaker of the House, 104th U.S. Congress; Battalion Commander during Operation Able Sentry; Brigade Commander for the invasion of Iraq; Executive Assistant to the Vice Chairman of the Joint Chiefs of Staff; and Division Commander during the transition of U.S. Forces from Iraq in 2010-2011.

General Perkins commanded the U.S. Army's premier education and leader development institution at Fort Leavenworth. In this role he was responsible for managing training development and support, developing U.S. Army doctrine, and synchronizing leader development.

A native of New Hampshire, he graduated from the U.S. Military Academy, holds a Masters degree in Mechanical Engineering as well as a Masters degree in National Security and Strategic Studies.
Industry Keynote:
Don Ariel
Co-Founder & CEO, Raydon Corporation
Raydon Corporation is a trailblazer in science-based virtual reality training used by soldiers in training locations globally. Over his long career, Mr. Ariel has been a staunch advocate for acquisition reforms that promote innovation and efficiency. By doing what is best for the soldier and taxpayer, he has consistently strived to disrupt the status quo and create thought-provoking, innovative solutions and resourcing for military training. As an engineer, Don possesses a rare blend and balance of deep technical understanding and an innovative business mindset. He was recruited straight out of college into the single largest and most boldly ambitious simulation program the U.S. Army had ever executed, the Conduct of Fire Trainer (COFT). Don's mission was to deploy, install, and maintain this complex infrastructure. His years at General Electric, shaped his thinking about the purpose and value of simulation. Along with his partners, he built a market aligned operation with an innovation pipeline. Mr. Ariel continues to shape discussions about how a holistic view of training infrastructures, combined with open standards and industry collaboration, impacts quality, cost and efficiency of military training for total force readiness.
Don's personal and professional interests center around understanding and improving human performance. His contagious enthusiasm and expertise on this subject is what fuels his passion as a tech visionary, futurist, thought leader, executive, trailblazer and entrepreneur. Mr. Ariel is passionate about helping to shape new standards, new breakthroughs, new frontiers and new ways to train humans – especially for those risking their lives for us.