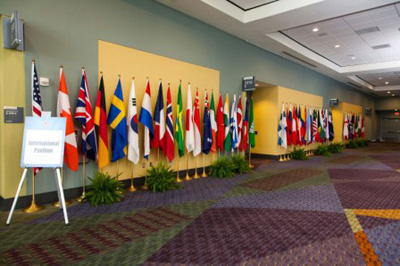 In conjunction with the International Outreach program (International Outreach: Business Opportunities II), individuals may sign up for one-on-one meetings, see International Flyer for information.

Industry Representatives
Will meet w/ the team of Col (sel) Sean Bradley, USAF, OSD Director, Comparative Technology Office (CTO).
CTO Col Bradley Appointment Request Form

US/International Government, Military, Laboratories, & Universities
Will meet w/ the team of Col Mike Malley, USAF, OSD Director, Coalition Warfare Program (CWP).
CWP Col Malley Appointment Request Form 2016

One-on-One Schedule

Contact Cathy Matthews at SystemsEngineeringAssoc@gmail.com for complete information about the International Outreach One-on One-Meetings.
Review calendar with available times and submit request forms with three options to sriemer@ndia.org to confirm appointment time.

Once at the conference, check for available appointment times in the International Pavilion, Room TBD.

Read more below about the International Outreach Special Event

I/ITSEC International Statistics for 2016

1800 international registrants
55 countries represented
I/ITSEC warmly welcomes the attendees from outside the USA.
Conference organizers make a special effort to provide assistance and enhance the I/ITSEC experience of our international participants. Courtesies extended to our international visitors include a special lounge, called the International Pavilion; internationally themed special events; and personalized support and tours.
International Pavilion
Room TBD
Five meeting rooms that can accommodate up to ten people each (by reservation only)
Lounge area to relax with refreshments and mingle with colleagues or plan your daily agenda
Open through Sunday through Thursday, 26 - 30 November
The International Pavilion will provide a place for you to meet, learn more about the conference, and interact with international colleagues.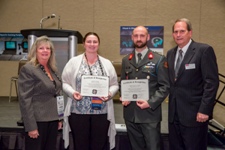 Best Papers From Around the Globe
NTSA President James Robb, USN (Ret) and Dr. Denise Threlfall, Chair of International Programs, with the 2016 Best from Around the Globe authors.
ITEC best paper: Capt. Sander Cruiming, Royal Netherlands Army: "Urban Operations Training – Battling Challenges through Innovation and Technology"
SimTecT Best Paper: Jacqueline Bailey and Karen Blackmore, University of Newcastle; Grant Robinson, Australian Defence College Simulation Directorate: "Exploring Avatar Facial Fidelity and Emotional Expressions on Observer Perception of the Uncanny Valley"
International Reception
Join us Wednesday evening for a reception that acknowledges your international participation in I/ITSEC 2016 and recognizes our Best from Around the Globe presenters. Check in the International Pavilion for information about the International Reception on Wednesday evening.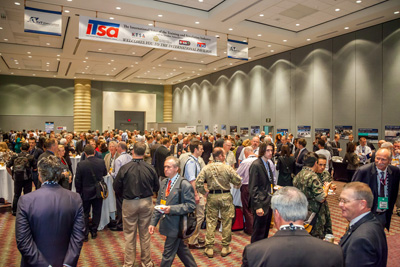 International Reception

Special Events for I/ITSEC 2016

2016 Best from Around the Globe
Tuesday 29 Nov • 1400-1530 • Room W304G
Come hear the award winners from SimTecT and ITEC present their outstanding papers from two prestigious international conferences.

The European Approach to Engagement with Small to Medium Enterprises in the Simulation and Training Industry
Tuesday 29 November • 1400 • Room W305AB
This session will look at the current procurement policies and practices from the DoDs and MoDs globally, especially the engagement with small to medium enterprises across Europe.

Cloud-Based Simulation: Fiction or Future?
Wednesday 30 November • 0830 • Room W306AB
This Focus Event brings together a distinctive panel of experts from around the globe who will explore Modeling and Simulation as a Service (M&SaaS)

International Outreach

International Outreach: Business Opportunities II
Wednesday, 30 November • 1030 • Room W311A
Come hear Col (sel) Sean Bradley, USAF, OSD Director, Comparative Technology Office and Col Mike Malley, USAF, OSD Director, Coalition Warfare Program speak on opportunities for partnerships. Make sure you sign up for your one-on-one meeting in the International Pavilion. (Scroll up for on-line sign up information or sign up onsite in the Pavilion (W311E-H).

Understanding Exportability Considerations for Modeling, Simulation, and Training
Wednesday 30 November • 1400 • Room W306AB
This impressive panel will participate in an interactive discussion of exportability considerations relevant to modeling, simulation, and training technologies.
We also encourage you to attend the tutorial Export Reform in Practice--Simulation and U.S. Export Controls 2016 on Monday 28 November, 0830, Room W304H for more in-depth information on this important international topic.

Additional Tutorials and Papers that are from International Authors or are of International Interest are distributed throughout the program. Check for the International Symbol (an airplane icon).

Conference Awards Banquet
We encourage you to make plans to stay and attend the Conference Awards Banquet to be held on Thursday evening. This is a great way to close out the week and celebrate the 50th Anniversary of the conference! The banquet dress code is listed in the program as Black Tie (optional), but we would like for you to feel free to wear your nation's formal traditional dress/costume to the evening's events. Let's celebrate together the world's largest modeling, simulation, and training conference—50 years in the making!

Helpful International Travel Links

Apply for a Visa Online
Request a Letter of Invitation from NTSA, sponsor of I/ITSEC (Please allow 10 days for processing. The letter will be sent via e-mail to the requestor from sjriemer@ndia.org.)
Embassies/Consulates
Currency Converter
Travel Tips from TSA


Contact Information:
Dr. Denise Threlfall
International Programs Director, I/ITSEC 2016
denise.threlfall@gmail.com

Sponsorship Opportunities with the International Pavilion:
Ms. Debbie Langelier, CEM
NTSA, Director of Exhibits & Sponsorships
dlangelier@ndia.org